In recent days, most areas of China have been affected by haze and afflictions. Masks have become a must-have item. Recently, a microblogging statement "German stipulated that masks may not be worn for more than half an hour" triggered heated discussions. Experts from the technical department of 3M China Ltd. stated that this may be misreading.

The German regulation (regulation number BGR190) does require time limits for the use of respirators in the workplace, but this provision is purely based on the requirements of the insurance (safeguards) clause and applies only to employers requiring employees to wear their breath in the workplace. Case. The establishment of this insurance clause is based on the expectation that there is a high-intensity operation in the employee's work. Simply speaking, only in the extremely harsh working environment, the filtered particles will quickly clog the mask filter, resulting in increased respiratory resistance.

In Germany, for example, when an employee needs to wear a respirator at work for more than 30 minutes per day, especially when the employee's job intensity is high, or the working environment is subject to high temperature and humidity, or other types of protection are also required at the same time. Supplies (PPE) (such as protective clothing or heavy work clothes, etc.), they will first undergo a medical examination (regulation number G26), to determine their physical conditions suitable for the use of respirator, at the same time, the time limit for different types of respirator in each use There are specific regulations* (see annex), and a 30-minute break is required between each use of the respirators. But not every time you wear 30 minutes, you must rest for 30 minutes, so the argument that is circulated on the Internet is inaccurate.

In countries other than Germany, China, the United States, and Europe, there are no laws that restrict the use of respirators because of respiratory resistance. This German rule also does not apply to ordinary people choosing to wear respirators in their daily lives. It is worth noting that: Respirator standards in various countries have clear limits on respiratory resistance to ensure that healthy adults do not harm health by wearing the respirator for 8 hours every day under normal labor intensity.

Respirators are designed and used for healthy adults and are not designed for young children and older adults. For those with cardiopulmonary diseases, 3M does not recommend wearing a respirator. It is recommended that these special groups consult a professional physician for advice.

If we do not combine the above factors, it is unscientific to simply talk about the time limit of wearing a mask or try to directly define the wearing time limit of the respirator without considering any background.
Copyright statement: This article is a reprint of the online media, and it only represents the author's point of view. It has nothing to do with the China Labor Insurance Network. If news articles and comments infringe your legal rights, please call us and we will handle it in a timely manner.

Customer-Made Metal Stamping Parts can be processed according to customer samples and drawings. The Metal Stamping Parts produced by our company have high precision, no burrs and high production efficiency. Can help customers complete the rapid occupation of the market.
Products include: ordinary Stamping Parts , special-shaped stamping parts, sample processing metal parts, according to the drawings to produce hardware.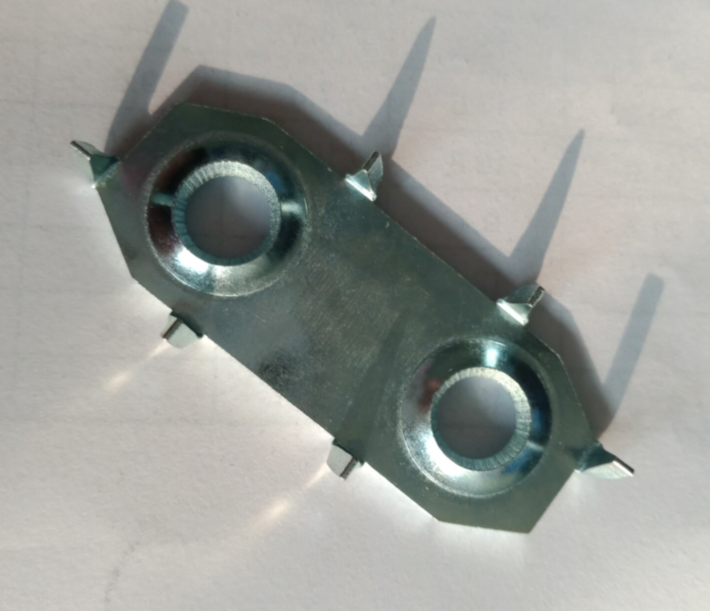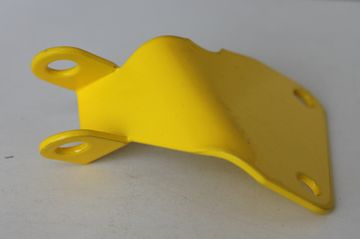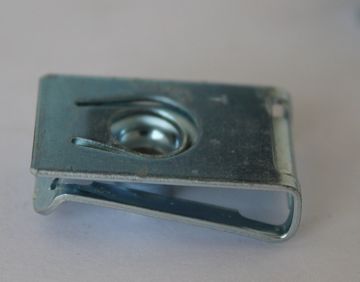 Hebei Xinyu Metal Products Co.,Ltd is a ISO9001 cerificated enterprise,which specialize in
manufacturing and exporting Furniture Nuts .Product including
Wing Nuts , Hopper Feed T Nuts , Propeller Nuts , Weld Nuts , Pallet Nuts , Locking Nuts , Rivet Nuts , Doggie Tooth Washers , Steel Stamped Parts , Hopper Feed Rivet T Nuts , Metal Stamped Parts ,
T-Nuts For Cliff-Climbing,Furniture Nuts, Tee Nut For Rock Climbing holding, Insert Tee Nut ,Middle steel Zinc Plated Stamping Wing Nut, Auto Flat Plane Weld Nuts ,
Automobile Spot Welding Nut,Customer-made metal stamping parts, Cold Heading Tee Nuts ,Stainless Steel Butterfly Nuts, Furniture Eccentric Wheel , Cam Lock Furniture Nut .
Our key strength are custom made special fasteners according to drawing or sample .We have longer and stable business relationship with well-known companies from American, Poland,Germany,French and so on.In the future ,xinyu will continue focusing on innovation special designed products,becoming your most trusted partner.
Customer-Made Metal Stamping Parts
Customer-Made Metal Stamping Parts,Carbon Steel Metal Stamping Parts,SS304 Stamping Parts,Carbon Steel Stamping Part,Stamping Parts
Hebei Xinyu Metal Products Co.,Ltd , https://www.t-nuts.net